There was 1 record found.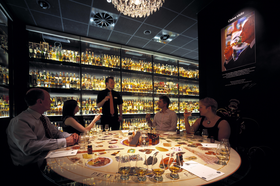 Founded

1988

Miles From Airport

8

Miles From City Centre

1

Miles From Train Station

1

Event Size

1 - 100

Experience

National

Market

Corporate
Incentive

Multi-lingual staff

Yes
There's nowhere better to taste Scotch whisky than in its Edinburgh home - The Scotch Whisky Experience on The Royal Mile. Attendees benefit not only from the team's long years of whisky experience, but from the opportunity to see the stunning Whisky Collection housed within the building. It's an unmissable Scottish experience.
more details…